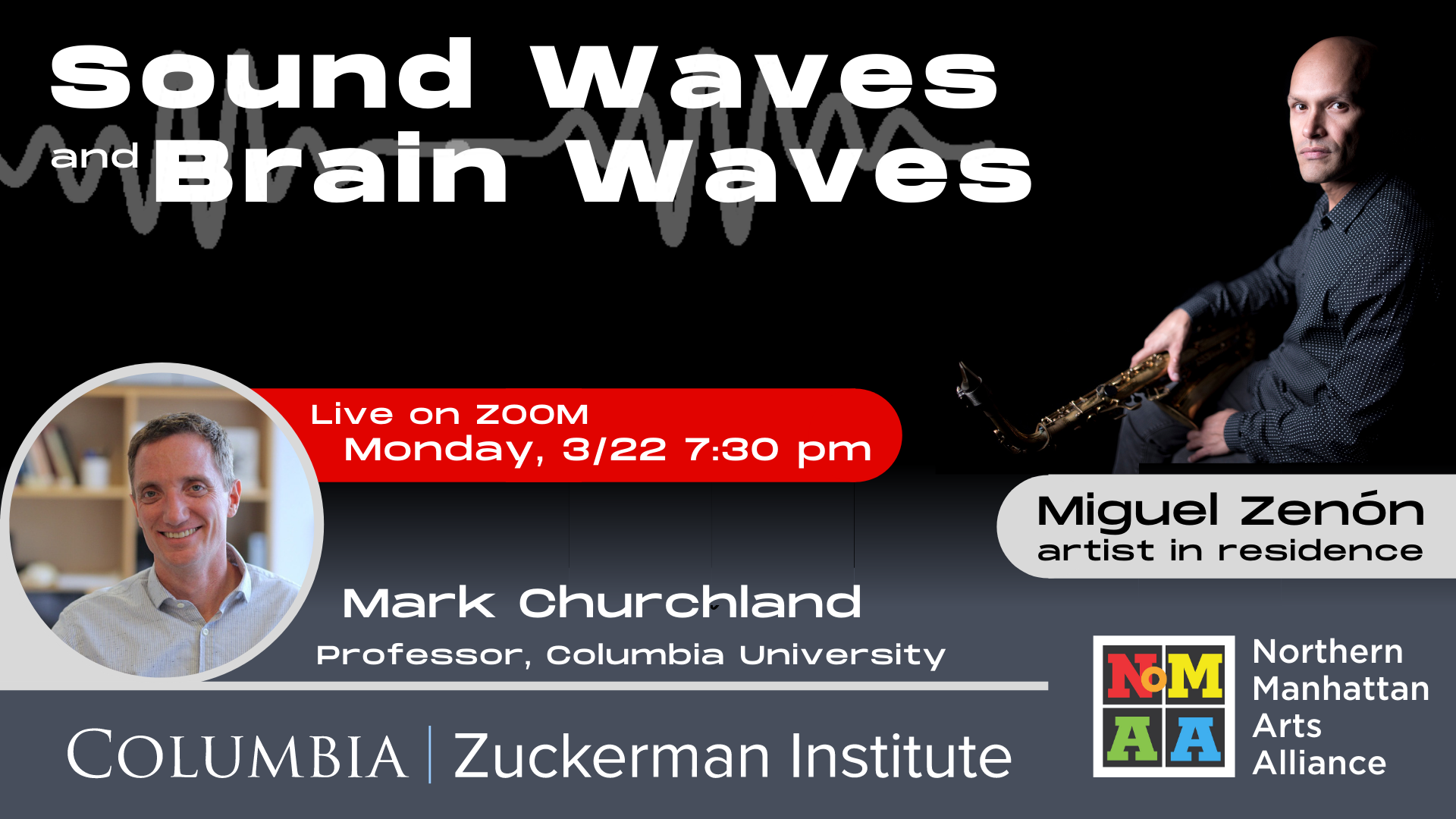 Sound Waves and Brain Waves
Why Does Music Make us Move?
Join multiple Grammy nominee and Guggenheim and MacArthur Fellow Miguel Zenón for an intimate online performance combined with conversation with scientists from Columbia University's Zuckerman Institute, where Zenón is currently jazz artist-in-residence. In this series we explore the intersections between jazz music and science, from how we experience sound and rhythm, to musical memories and the creative process.
ZOOM LINK HERE 7:30 pm Monday March 22
Archived episodes available on NoMAA's YouTube channel
​Miguel Zenón​ represents a select group of musicians who have masterfully balanced and blended the often contradictory poles of innovation and tradition. Widely considered as one of the most groundbreaking and influential saxophonists of his generation, he has also developed a unique voice as a composer and as a conceptualist, concentrating his efforts on perfecting a fine mix between Latin American Folkloric Music and Jazz.
Professor Mark Churchland is an Associate Professor in the Department of Neuroscience at Columbia University. He is the co-director of the Grossman Center for the Statistics of Mind. He received his BA in mathematics and psychology from Reed College in Portland Oregon. He received his PhD in neuroscience from the University of California San Francisco. His postdoctoral work was in the Neural Prosthetic Systems Laboratory of Professor Krishna Shenoy at Stanford University. Professor Churchland's laboratory focuses on how the brain controls voluntary movement, and focuses on questions such as: how does the brain prepare and generate voluntary movement? What is the key event that triggers a movement, and in doing so turns thought into action?