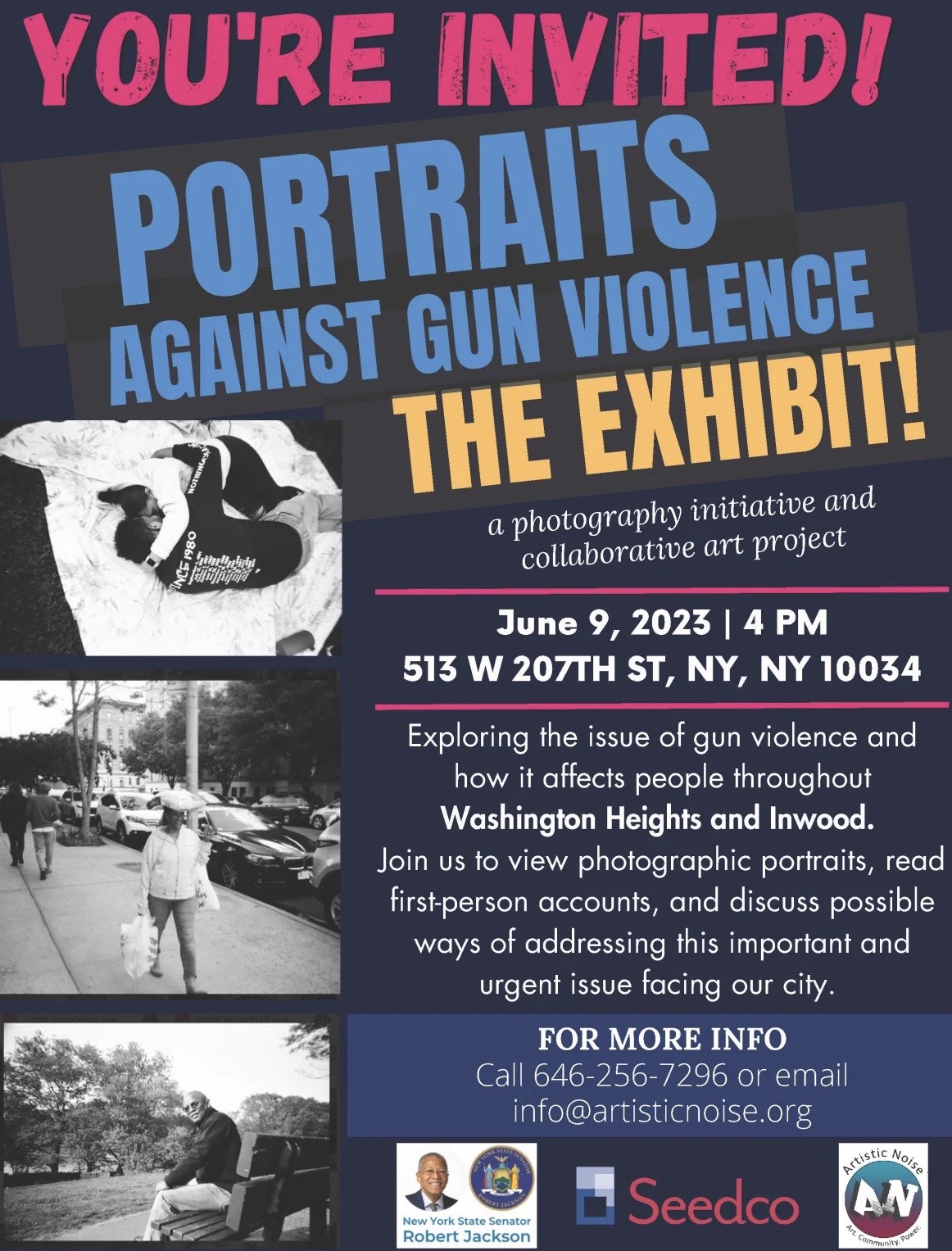 Portraits Against Gun Violence
A photographic initiative & collaborative art project. Exploring the issue of gun violence & how it affects people in Washington Heights & Inwood. Join us to see photographic portraits, read first-person accounts, and discuss possible ways of addressing this important & urgent issue facing our city.
Call 646-256-7296 or email info@artisticnoise.org for more information.