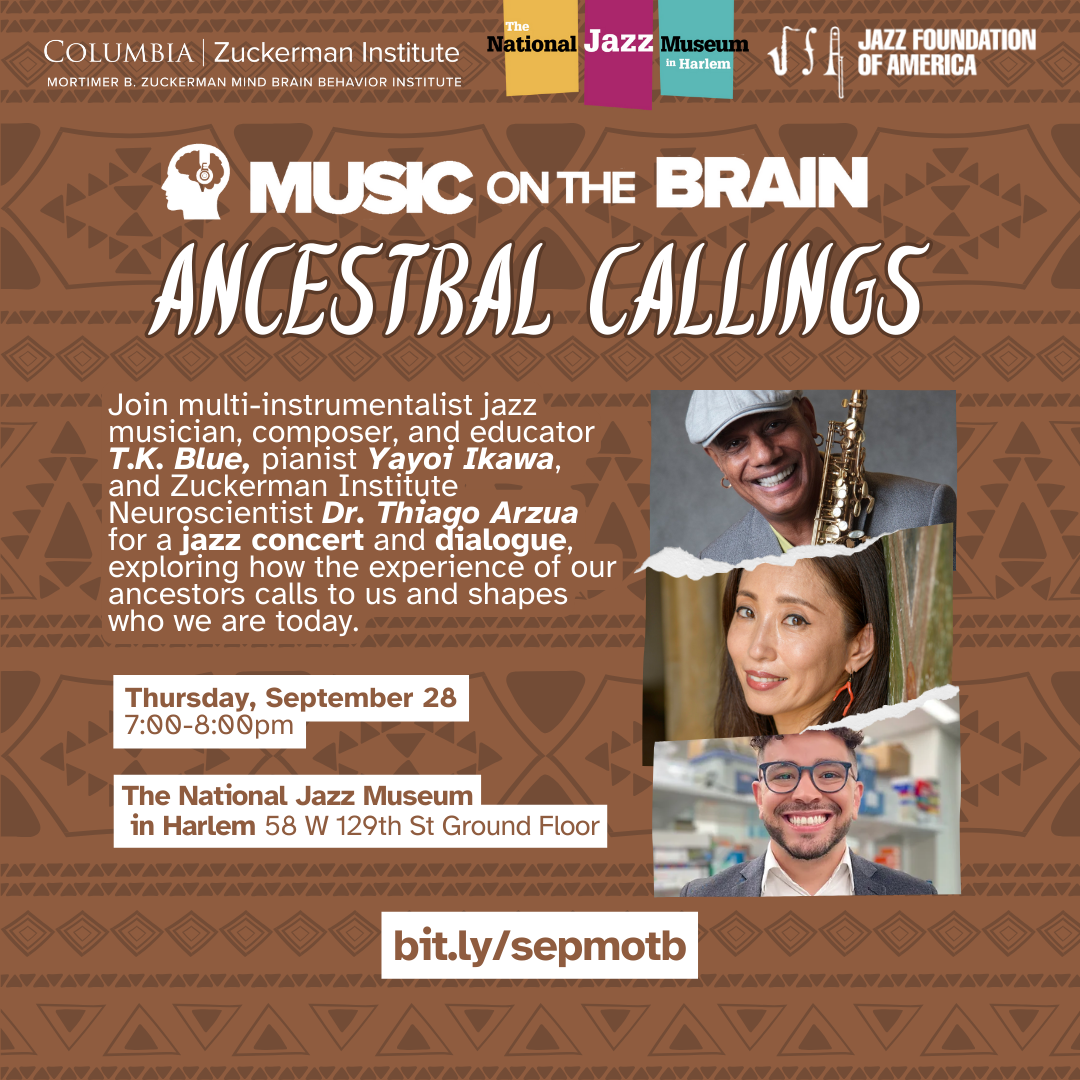 Music on the Brain: Ancestral Callings
Music on the Brain is back!
This month's theme is… Ancestral Callings!
How are we shaped by the environment around us? In what way do our experiences impact the brain over a lifetime — or even across future generations?
In our latest edition of Music on the Brain, we will explore epigenetics, the fascinating interplay of genes and the environment.
Join multi-instrumentalist jazz musician, composer, and educator T.K. Blue, pianist Yayoi Ikawa, and Zuckerman Institute Neuroscientist Dr. Thiago Arzua for a jazz concert and dialogue, exploring how the experience of our ancestors calls to and shapes who we are today.
Music on the Brain is a collaboration between the National Jazz Museum in Harlem and Columbia University's Zuckerman Institute, with the support of Jazz Foundation of America.