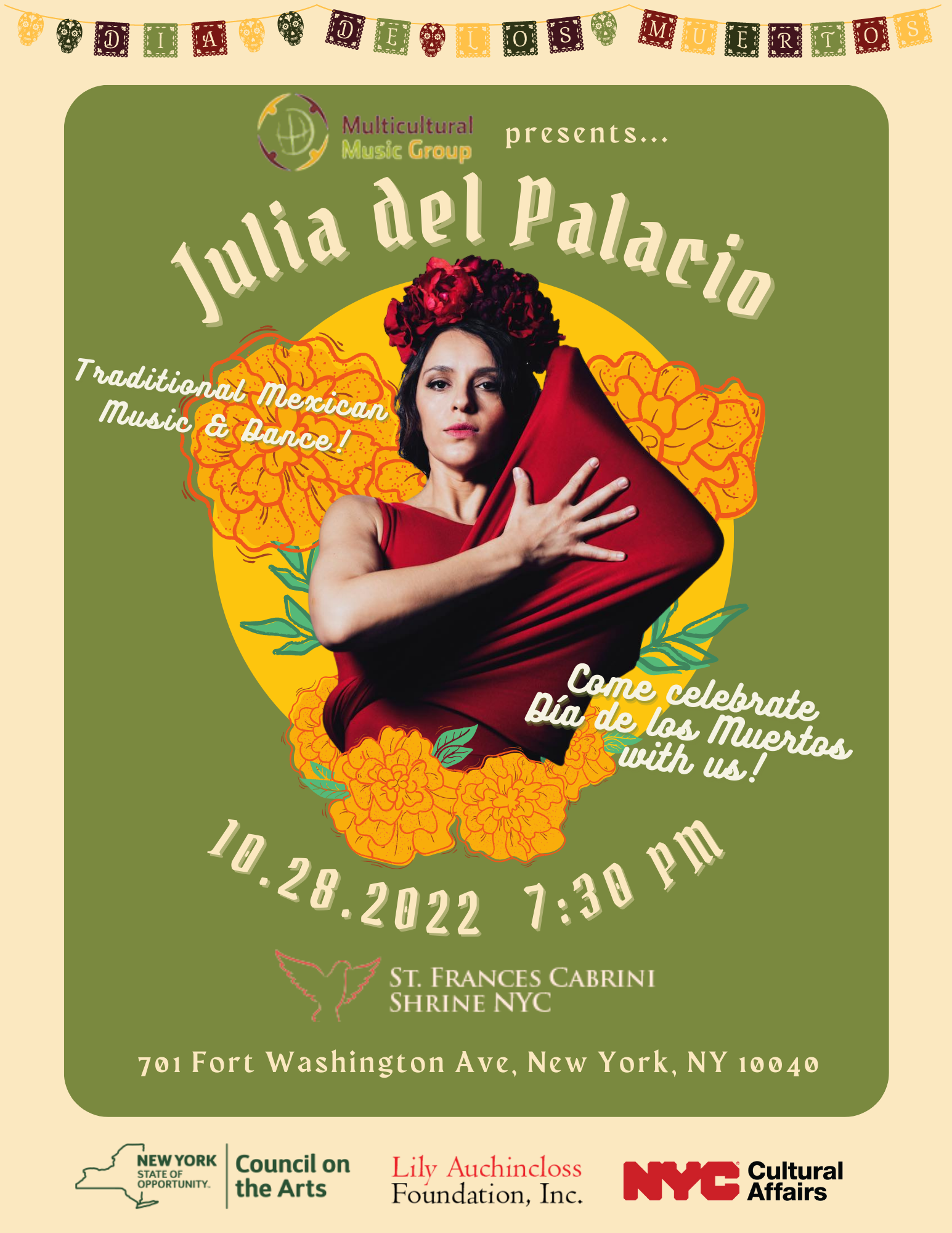 Día de los Muertos Concert (feat. Julia del Palacio)
Presented by Multicultural Music Group, Inc.
Come celebrate Día de los Muertos on October 28th at St. Frances Cabrini Shrine. The event is free to the public and will feature Son Jarocho music performed by acclaimed musician, scholar, and dancer, Julia del Palacios, and her ensemble.
Doors open at 7 PM. Concert will begin at 7:30 PM. The show includes a historical introduction and Q&A about Día de los Muertos.