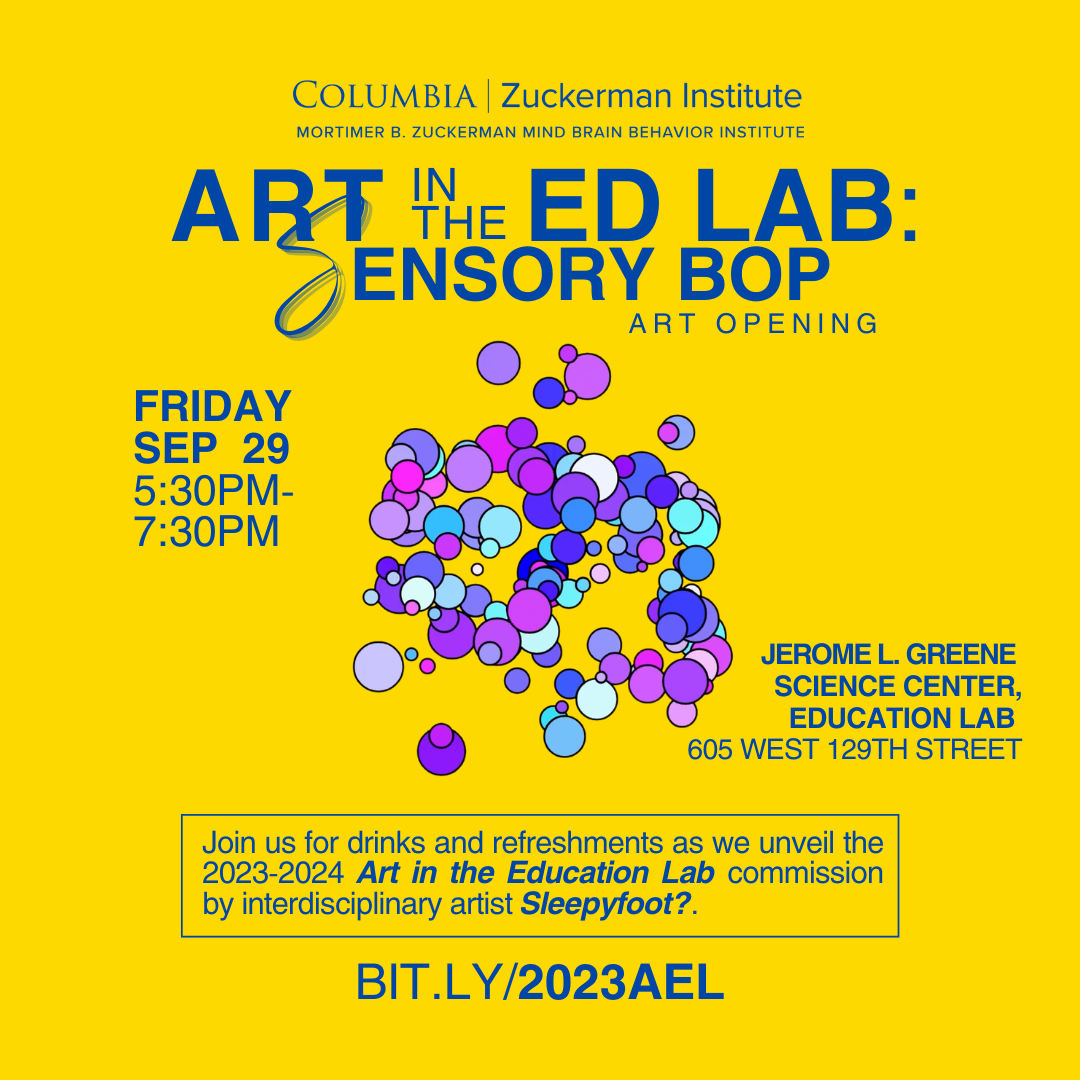 Art in the Education Lab: Sensory Bop
Come join us on Friday, September 29, at 5:30 pm, when we unveil our latest piece,Sensory Bop, by the interdisciplinary artist Sleepyfoot?, aka Manon Casimir-Sainton.
Sensory Bop, an audiovisual work, is inspired by insightful conversations the artist had with numerous scientists and post-docs, revolving around connectivity in the brain and how senses work together. Sleepyfoot? hopes the work will encourage the public to make more positive connections to the world by stimulating their senses and each other in order to create more salient experiences and, therefore, more happiness.
This event is free and open to the public. Register now to guarantee entrance, but walk-ins are possible.
Photography: On occasion, we photograph or video our events for promotional and archival purposes. When registering for the event at Jerome L. Greene Science Center, you give Columbia University in the City of New York the right to use you and your child's image for said purposes. We will never use your names, age or other identifying factors.
Questions? Email us at programs@zi.columbia.edu.