Haven Avenue entre Fort Washington Ave y 169

Un proyecto de arte pintado por la artista local Emely Perez. Inspirado por el Proyecto Welikia, el embellecimiento tiene como objetivo fomentar la conciencia ambiental y las conversaciones sobre los lugares que compartimos.
Un agradecimiento especial a:
Blick Art Supplies
Dianna Douglas, Voluntaria en J Hood Wright Park
Chris Whitney, Friends of Inwood Hill Park
WELCOME HAVEN ¡Actividades divertidas!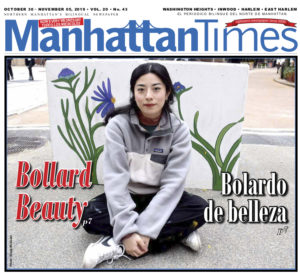 Please Share and Like this!