Haven Avenue between Fort Washington Ave and 169th Street

Emely Perez
is a Washington Heights based artist whose work explores the relationship between nature and cultural identity. At Haven's Plaza, her goal is to activate public space with illustrations of the native wildlife of Upper Manhattan in order to encourage environmental awareness and conversations about the places we share. The project is inspired by the Welikia Project, which catalogs the original ecology of Manhattan.
Columbia University Irving Medical Center has partnered with the New York City Department of Transportation Plaza Program in their efforts to create neighborhood plazas and transform city streets into vibrant, social public spaces. The NYC Plaza Program is a key part of the City's effort to ensure that all New Yorkers live within a 10-minute walk of quality open space.
A special THANK YOU to:
Blick Art Materials
Dianna Douglas, Volunteer at J Hood Wright Park
Chris Whitney, Friends of Inwood Hill Park
WELCOME HAVEN Fun activities!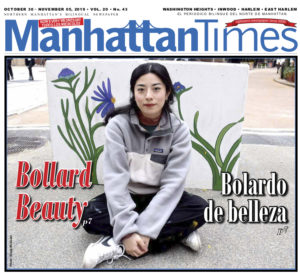 Please Share and Like this!