New York Restoration Project, hosts Fall Fest at Sherman Shriek! Park
This years' activities include pumpkin decorating, arts and crafts, face painting, booths and stands from local organizations, and FREE cider and candy! Costumes are welcomed.

Northern Manhattan Arts Alliance (NoMAA) presents a FREE Printmaking workshop
facilitated by local artists Leslie Jimenez and Carlos Jesus Martinez Dominguez.
Sherman Creek Park, Intersection of Dyckman St. and 10th Ave., New York, NY, 10034.
October 31, 2:30 – 5PM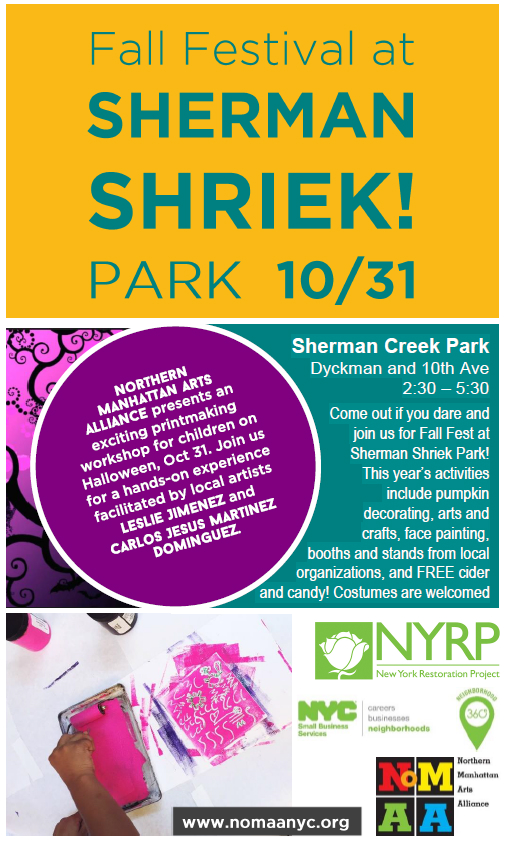 Please Share and Like this!