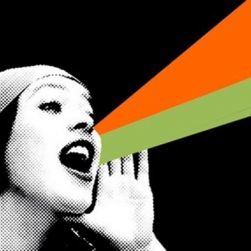 The Northern Manhattan Arts Alliance (NoMAA) invites artists to submit their work for Women in the Heights – Disruption, an exhibition featuring work by women artists of Northern Manhattan.
Deadline for submissions: Monday 6 February 2017 at 5pm EST.
Eligibility: All women artists residing in the Manhattan communities of El Barrio, Harlem, Inwood, Washington Heights and Marble Hill.
Submission guidelines
Please read and follow the guidelines carefully.
Wall-hung works in all fine art media will be considered for the exhibition, maximum width of all artworks is 36 inches (including frame).
To be considered, artists should submit via email the submission form and all relevant attachments no later than Monday 6 February 2017, before 5pm EST.
Email submissions to
All submissions must consist of:
Submission form, including artist information, a brief artist statement and an image list with information on each artwork (Word document, label as "LastName_SubmissionForm.doc")
Bio/résumé (1-page maximum, Word document, label as "LastName_Resume.doc")
Up to four (4) digital images of available work not exceeding 36 inches wide, including frame. Format and label images as per specifications on the submission form.
Important dates:
Submission deadline: Monday 6 February 2017 by 5pm EST
Notification: by 13 February
Delivery of accepted works at the Rio II Gallery, 583 Riverside Drive (at 135th Street) New York, NY 10031: 27 and 28 February (dates to be confirmed.)
Installation: 1–3 March
Opening reception: 8 March
Exhibit dates: 8–30 March
Artist talk: 22 March
Pick-up of work: Friday 3 April, 10am–6pm
Accepted work
Please read and follow the instructions carefully.
Participating artists must provide all the requested materials by the dates indicated above.
All artwork must be ready to hang.
All artwork must be presented in a professional manner (including: professional-grade framing, matting and display materials). All works must have hanging wire attached to the back (2 inches below top edge of work). No other hanging hardware will be accepted. The gallery has a railing system with rods and hooks, no picture hanging hooks or nails will be used on the walls.
All artwork must be labeled on the back with artist's name.
All artwork must be available for exhibition for the duration of the show.
Sales of artworks are not conducted by NoMAA. However, a price list will be available, and artists will be contacted directly by interested buyers. We suggest a donation of 15% of the sale to NoMAA to help sustain our gallery program.
Images of the artwork may be used by NoMAA for promotion of the exhibit (for non-commercial purposes only).
Artists will be encouraged to participate in an artist talk.
Please note that Broadway Housing Communities has insurance coverage for the Rio II Gallery, 583 Riverside Drive. There is, however, no fine arts insurance for individual pieces.
Please forward this information to any Northern Manhattan women artists who may be interested in participating.