[ PDF version, including submission form ]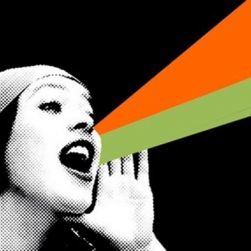 In celebration of Women's History Month (March), the Northern Manhattan Arts Alliance (NoMAA) invites artists to submit their work for Women in the Heights – Celebrations, an exhibition in the NoMAA Gallery featuring the work of women artists of Northern Manhattan.
Deadline for Submissions: Thursday 31 January 2013, 5 p.m. EST
Eligibility
Women artists residing in Washington Heights and Inwood are eligible. All interested artists must reside within the boundaries of Northern Manhattan (river to river above 155th Street).
All fine art media will be considered for the exhibit. All work must fit through a standard door (please note that there is very limited space for self-standing sculpture, so wall-mounted work is preferred).
Guidelines
PLEASE READ AND FOLLOW THE GUIDELINES CAREFULLY
In order to be considered, artists should submit via e-mail the submission form, and all relevant attachments no later than Thursday 31 January 2013, before 5 p.m. EST. E-mail submissions to | Questions: +1 212 568-4396
ALL SUBMISSIONS MUST CONSIST OF:
Bio/Resumé (2 pages maximum; Word or PDF)
Brief Artist's Statement pertaining to the artwork (1–2 paragraphs; Word or PDF)
Four digital images of available work (please follow image specifications detailed below)
Image/Price list (Word or PDF)
IMPORTANT DATES:
Deadline: Thursday 31 January 2013, 5 p.m. EST
Notification: by Wednesday 13 February 2013
Delivery of accepted work: 19–20 February 2013
Artist's Talk: Monday 11 March 2013, 6–8 p.m.
Pick-up of work: 19–23 April 2013
ACCEPTED WORK (please read and follow the instructions carefully):
Participating artists must provide all of the requested materials by the dates indicated above.
All artwork must be presented in a professional manner (including: professional-grade framing, matting and display materials, and hanging wire). All work must be labeled on the back/bottom with: artist's name, title of the artwork, medium, and retail price.
All artwork must be ready to hang. If specialized display material is needed, the artist must provide it. Please note that NoMAA has a limited number of pedestals and display materials.
Media/Video works must be delivered and/or installed according to NoMAA specifications. NoMAA does not have an extensive list of materials/equipment for installation. These must be provided by the artist unless otherwise instructed.
All artwork must be available for exhibition for the duration of the show.
Sales are not conducted at NoMAA, however, a price list will be available, and artists will be contacted directly by interested buyers. In order to help sustain our gallery, a 15% donation on the value of the artwork sold due to being exhibited at NoMAA is welcomed.
Images of the artwork may be used by NoMAA for promotion of the exhibit (for non-commercial purposes only).
Artists will be asked to participate in an artists' panel on Monday 11 March 2013.
Please forward to any Northern Manhattan women artists who may be interested in participating. We look forward to receiving your submissions!
For additional information, please e-mail
[ versión PDF, incluyendo el formulario ]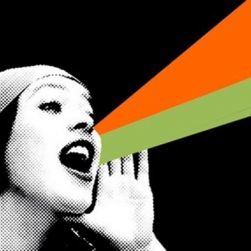 Con motivo del mes de la Mujer (marzo 2013), Northern Manhattan Arts Alliance (NoMAA), invita a las artistas del alto Manhattan a participar en la exhibición Mujeres del Alto Manhattan – Celebraciones (Women in the Heights – Celebrations) del 7 de marzo al 18 de abril de 2013 en la Galería NoMAA.
Fecha límite para las solicitudes: jueves 31 de enero de 2013, 5 p.m. EST
Eligibilidad
Convocatoria abierta a mujeres artistas residentes de Washington Heights e Inwood, Manhattan, norte de la Calle 155 (de río a río).
Serán consideradas obras de arte en cualquier técnica para la exhibición. Las obras deberán caber a través de una puerta de tamaño estándar (tenemos poco espacio para esculturas, por lo que se prefiere obras que se puedan colgar en la pared).
Directrices
POR FAVOR LEA Y SIGA LAS INSTRUCCIONES ATENTAMENTE
Las artistas deberán enviar el formulario de solicitud (con los archivos correspondientes) por correo electrónico, antes del jueves 31 de enero a las 5 p.m. EST. Envíe sus materiales a | Si tiene preguntas, llámenos al +1 212 568-4396.
TODAS LAS SOLICITUDES DEBERÁN INCLUIR:
Biografía/currículum vitae (2 páginas máximo, Word o PDF)
Breve declaración del artista (1–2 párrafos, Word o PDF)
Cuatro imágenes digitales de obra disponible (siga las instrucciones para el formato)
Lista de imágenes (Word o PDF)
FECHAS IMPORTANTES:
Fecha límite: jueves 31 de enero, 5 p.m. EST
Fecha de notificación: miércoles 13 de febrero
Entrega de la obra en la galería: 19 y 20 de febrero
Instalación: lunes 25 de febrero
Charla con artistas: lunes 11 de marzo, 6–8 p.m.
Los artistas deberán recoger sus obras: 19–23 de abril
OBRAS ACCEPTADAS (lea y siga las instrucciones atentamente):
Las artistas deberán entregar los materiales requeridos en las fechas asignadas.
Las obras deberán ser presentadas de manera profesional, con marcos y paspartus profesionales cuando sea necesario.
Las obras deberán estar listas para colgarse. Si la obra requiere material especial para su instalación, la artista deberá proveerlo (a menos que se le indique lo contrario).NoMAA cuenta con pocos pedestales.
Las obras en media/video deben ser entregadas e instaladas  según las especificaciones de NoMAA (NoMAA no cuenta con un equipo extenso de instalación).
Las obras aceptadas deberán estar disponibles durante la duración de la exhibición.
No se realizarán ventas de obras en NoMAA aunque habrá una lista con los precios de las obras. Las artistas serán contactadas directamente por loscompradores interesados. Con el fin de apoyar nuestra galería, se agradecerá una donación del 15% sobre el valor de la obra vendida que se haya exhibido en nuestro espacio.
Las imágenes de las obras podrán ser utilizadas por NoMAA para uso promocional (no comercial) de la exhibición.
Las artistas serán invitadas a participar en una charla sobre la exhibición.
¡Le animamos a que participe!
Para obtener más información, por favor escriba a