GRATIS y abierto al público
RSVP
23 de septiembre
Sugar Hill Children's Museum of Art & Storytelling
898 St. Nicholas Avenue @ 155th St NYC
Watch the trailer

2pm proyección de documental bilingüe con subtítulos
3pm mesa redonda: encuentro entre las artes y apoyo humanitario, moderado por: Charlie Vázquez
con:
Gabriel Rivera (Associate Producer & PACE student)
Arnaldo J López, PhD (Managing Director, Pregones / PRTT)
Mónica Tavares (Hispanic Federation)
Sabas Whittaker and Rev Damaris Whittaker (Fort Washington Collegiate Church
Un retrato conmovedor de la fuerza, el espíritu y la resistencia del pueblo puertorriqueño. Este documental es una producción de estudiantes de PACE University PACE docs, dirigido por Maria Luskay, EdD.
Un agradecimiento especial a Shirley Acevedo Buontempo, Latino U College Access y Prof Luskay.
23 de septiembre es el último día de la exposición RELATIONAL UNDERCURRENTS, con arte contemporáneo del Caribe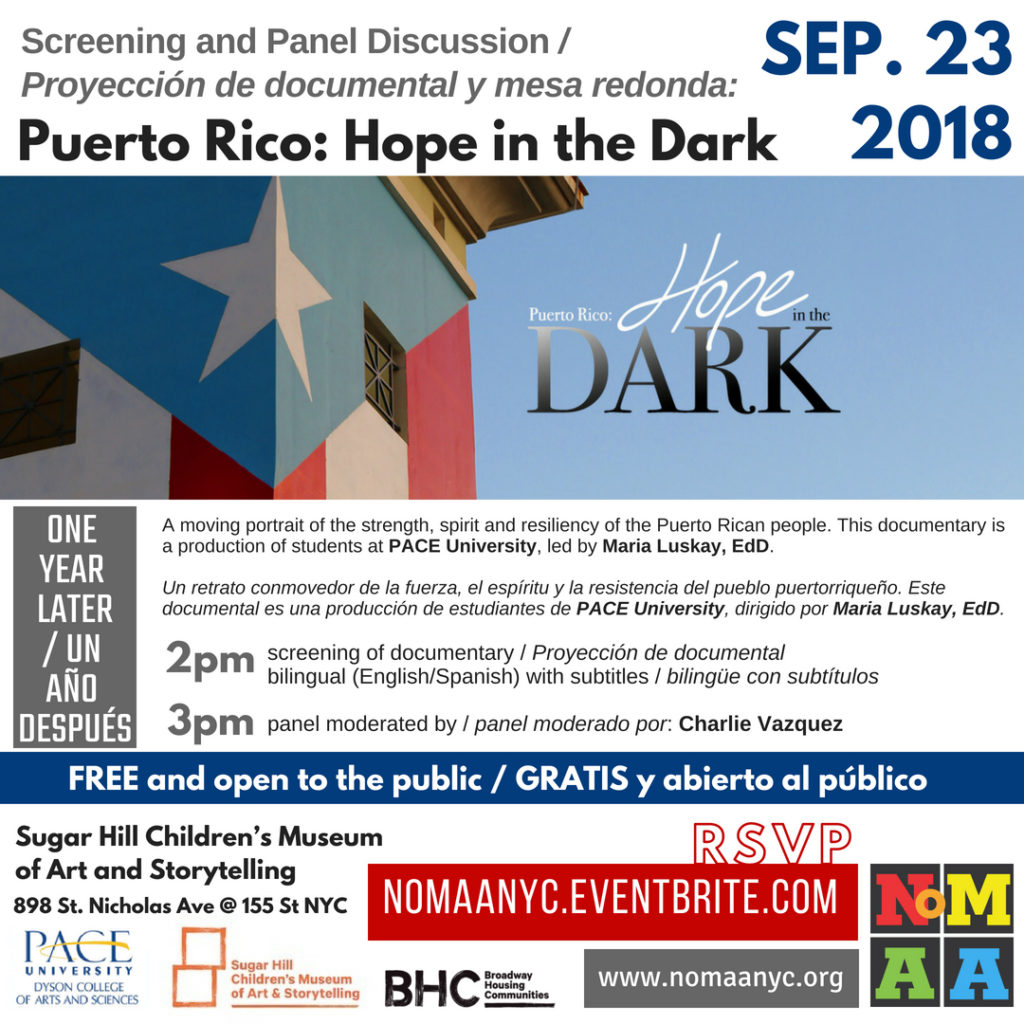 Please Share and Like this!