La Alianza de Artes del Norte de Manhattan (NoMAA), en colaboración con Broadway Housing Communities y Sugar Hill Children's Museum of Art & Storytelling, presenta Abre Caminos / Opening Paths, una exposición colectiva que explora la labor transformadora de las artes. Curadora: Esperanza Cortés.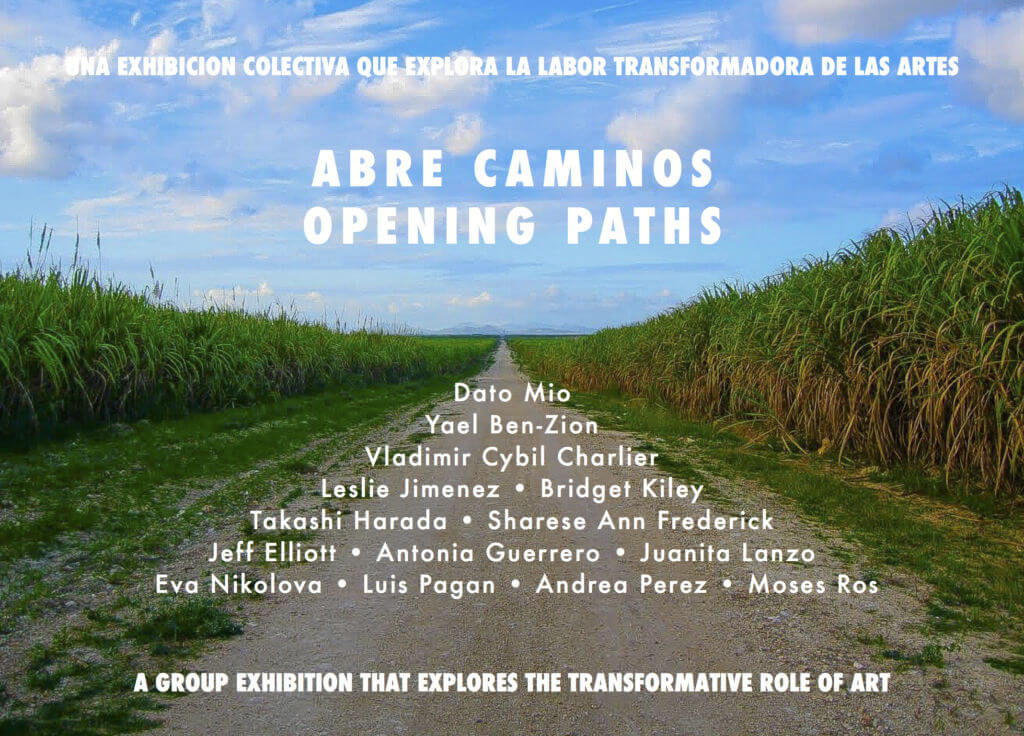 Ubicación: Rio II Gallery, 583 Riverside Dr, piso 7, Nueva York, NY 10031
Fechas:
Exposición: 6–27 de octubre de 2017
Recepción de inauguración: 6 de octubre, 6–8pm
Recepción de clausura, charla con los artistas, y taller (Haciendo un impacto por las redes sociales): 27 de octubre, 6–8pm
Artistas: Antonia Guerrero, Juanita Lanzo, Leslie Jimenez, Sharese Ann Frederick, Luis Pagan, Bridget Kiley, Takashi Harada, Jeff Elliott, Andrea Perez, Moses Ros, Yael Ben-Zion, Dato Mio, Vladimir Cybil Charlier, Eva Nikolova
Please Share and Like this!